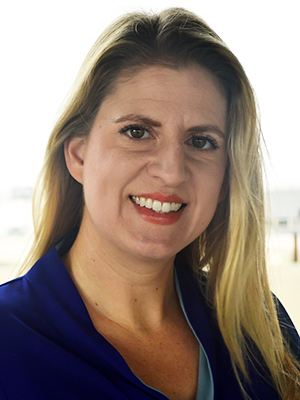 Emily Alvarez
Instructional Designer
Emily Alvarez provides content support for CenterPoint's curriculum, assessment, custom development, and professional services work. Emily has been a member of the CenterPoint team since its launch working to engage educators, districts, and national partners in the development and implementation of quality classroom tools. She began her career in education working for Anne Arundel County (Md.) Public Schools, where she primarily taught the Advancement Via Individual Determination (AVID) college readiness program. Prior to joining CenterPoint, Emily worked on the State Engagement and Outreach team at Parcc Inc., where she worked on educator engagement initiatives, including the Educator Leader Cadres. She also spent six years working in state government relations for a national biotech trade association.
Emily earned her bachelor's degree in government and politics from the University of Maryland and earned her Master of Arts in Teaching secondary social studies from the Johns Hopkins University
Emily's favorite teacher, Ms. Dow, sparked her interest in American government and teaching through humor, kindness, and admiration for her students. A life-long Marylander, she lives in University Park, Md., with her husband and dog.