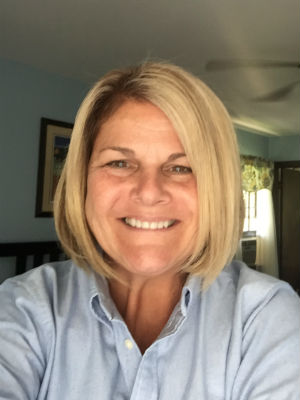 Lianne Markus
Upper Elementary Teacher, Hope Township School
Lianne Markus is an upper elementary teacher at Hope Township School, Hope, NJ. She received her undergraduate degree in journalism from the University of South Carolina and her NJ Teaching Certificate from Centenary College, Hackettstown, NJ. She has been recognized as the district's NJ Governor's Teacher/Educational Professional of the Year in 2011, and nominated as Teacher of the Year in her district years 2010 – 2016.
Ms. Markus's philosophy of teaching is based on the very simple ideals of understanding the individual child's greatest potential and connecting them with learning experiences that connect them with the world. She states that her classroom lessons and learning lies within the balance of social/emotional learning, grasping the heartfelt needs of the global world, all while holding on to the highest academic standards of certainty and wonder.
As a member of the PARCC NJ Educator Leader Cadre, she represents the consortium at local, state, and national events hosting workshops throughout the state. Ms. Markus participated in the PARCC Communications Boot Camp and served as a voiceover for Advance Illinois PARCC 101 Explainer Video, and also worked on the PARCC bias and sensitivity state educator review panel for the PARCC assessment. As a reviewer for the Fordham Institute Study on the CCSSO Criteria address on the "content" and "depth" of state tests in English Language Arts; Ms. Markus evaluated the match between assessment and a key elements of the CCSSO document.