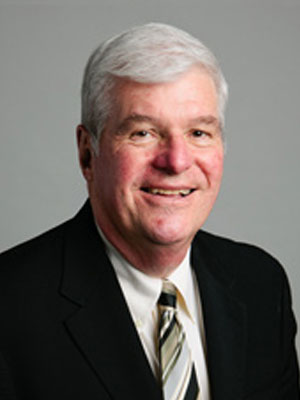 David Driscoll
Former Chair of the National Assessment Governing Board, and Former Commissioner of Elementary and Secondary Education in Massachusetts
Dr. David P. Driscoll served as the 22nd Commissioner of Education for the Commonwealth of Massachusetts from March 1999 to August 2007.
Commissioner Driscoll has a 43-year career in public education and educational leadership. A former secondary school mathematics teacher, he was named Melrose Assistant Superintendent in 1972 and Superintendent of Schools in the same community in 1984. He served in that role until 1993, when he was appointed Massachusetts Deputy Commissioner of Education, just days after the state's Education Reform Act was signed into law. He became Interim Commissioner of Education on July 1, 1998, and was named Commissioner on March 10, 1999.
Dr. Driscoll earned his Bachelor's Degree in mathematics at Boston College, his Master's Degree in Educational Administration from Salem State College, and his Doctorate in Education Administration from Boston College.
He has been a member of the National Assessment Governing Board (NAGB) since 2003. For the past two years, Dr. Driscoll has been appointed chair of NAGB by Secretary Arne Duncan. Dr. Driscoll serves on a number of national boards, including the Fordham Institute, Alliance for Excellent Education, U.S. Education Delivery Institute, and Teach Plus.
He is past president of the Harvard Superintendent Roundtable and the Merrimac Valley Superintendents Roundtable, was an elected member of the Executive Board of the Massachusetts Association of School Superintendents, and was Vice President of the superintendents' association at the time of his appointment as Deputy Commissioner. Dr. Driscoll is a past President of the Council of Chief State School Officers.
He is the youngest of 10 children. His wife, Kathleen, is a reading teacher at North Shore Vocational High School. The Driscolls have four children and three grandchildren. They live in Melrose, Massachusetts.