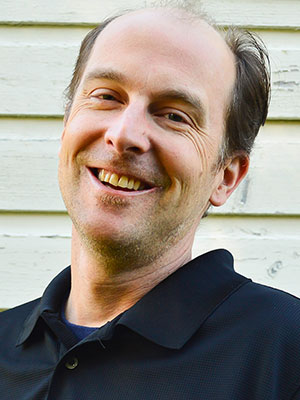 Trevor James
Director, Product Engineering
Trevor James is the Director of Project Engineering, where he is responsible for technology design and development of the Previ Partnership Resource Center (Previ PRC). He also manages CenterPoint's web hosting infrastructure and operations.
Trevor began his career doing freelance work developing Drupal-based websites. He also spent three years managing the website of Hood College. Prior to joining CenterPoint, Trevor worked as a senior Drupal developer at Howard Hughes Medical Institute, one of the largest medical research non-profits in the country.
Trevor earned his bachelor's degree from Alfred University in western New York and his master's degree in liberal studies from Georgetown University. It was there that his favorite teacher, Professor Gillis, inspired Trevor in his world religions class to learn more about the faiths in India, Tibet, and Nepal, including Hinduism and Buddhism. Trevor is a native of Massachusetts and resides in Frederick, Maryland, where he coaches youth cross country and basketball teams.