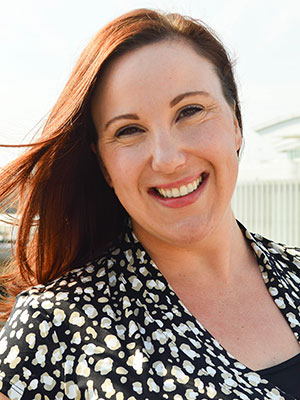 Allison Maudlin
Director, Marketing and Communications
Allison Maudlin is the Director of Marketing and Communications and is responsible for implementing strategies to increase brand awareness of CenterPoint's products and services.
Allison began her career in education as an elementary teacher in the Cal State TEACH program, and later transitioned to the role of marketing associate for Pacific Metrics, now an ACT assessment technology company. Prior to joining CenterPoint, Allison was the director of marketing for Whetstone Education, a classroom observation and coaching platform.
Allison earned her bachelor's degree in communication design and marketing from California State University at Chico. Her favorite teacher was her high school English teacher Ms. Jones, who helped her pursue her love of writing and reinforced that learning is an ongoing pursuit that never truly ends. Allison lives in Mandeville, Louisiana with her husband and her son, Peyton.