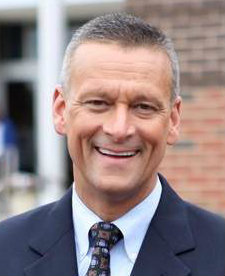 Dr. Tony Bennett
Chief of State Services
Dr. Tony Bennett is CenterPoint's Chief of State Services. In this role, he works with states to help them advance their assessment solutions.
Tony began his career as a high school science teacher and progressed quickly into the role of district superintendent. In 2009, Tony was elected as Indiana's Superintendent of Public Instruction, and then served as the Commissioner of Education in Florida. As a key player in national reform efforts, Tony started TBX2, Inc./Education Reform Strategies, and was later named a partner with Strategos, a national public affairs company based out of Florida.
Tony currently sits on the Board of Directors of MGT, LLC, and has served on the board of leading organizations including Council for Chief State School Officers, the governing board of the Partnership for the Assessment for Readiness for College and Career (PARCC), and was a founding member and former chair of Chiefs for Change. In 2011, The Fordham Institute named him Education Reform Idol. Tony received his doctorate degree in Education and his superintendent's license from Spalding University. He earned his certification in secondary administration and supervision, master's in secondary education, and a bachelor of Science in Secondary Education from Indiana University Southeast. A devoted grandfather of four, Tony resides in Jeffersonville, Indiana.