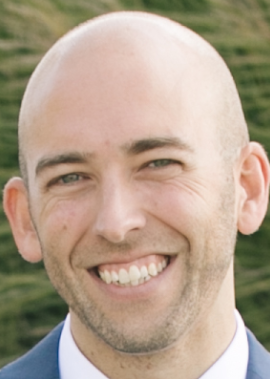 John Toomey
Sr. Contracts Administrator
As a senior contracts administrator, John Toomey plays a critical role in authoring, negotiating, and managing CenterPoint contracts while providing diverse operational expertise to ensure contracting processes are both effective and compliant with industry standards.  John brings more than a decade of experience in finance, contracting, operations, and technical project management.  
Beginning his career with General Dynamics Information Technology, John managed international contracts, subcontracts, procurement, and their associated financial performance before he was personally selected by Booz Allen Hamilton to transform their enterprise CRM analytics and reporting standards.  He was later promoted to Chief of Staff where he served as the lead associate supporting two post M&A integrations involving more than 800 new staff across the country. He went on to become the Director of Operations for MGT Consulting, where John wrote corporate policies and managed various technical integrations and higher education workforce planning efforts.  He next dove into a business development role by joining Robert Half International as a Director of Client Service, responsible for the oversight of remote consultants and building client and prospect relationships.   
John earned his bachelor's in finance from the University of Florida, his MBA from Johns Hopkins University, and a certificate in cost analysis and negotiation techniques from George Washington University Law School.  His favorite teacher is Ms. Kelly who taught John both Algebra 2 and the criticality of how growth via diversified experiences and skills create the recipe for a "successful" human.