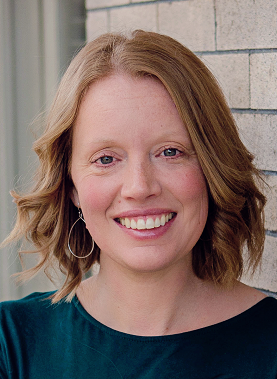 Jamie Brockmeier
Program Director
As a Program Director Jamie Brockmeier plays a critical role developing CenterPoint's high-quality assessments and providing curriculum and professional learning services.
Jamie brings over 13 years of education experience in K-12 and higher education to her role at CenterPoint. Previously, she served as a lead editor for K-12 ELA for Goalbook. She also served as an online instructor at John Hopkins University School of Education and University of Phoenix School of Education. She began her career in education as an elementary educator at Waianae Elementary. Additional roles include literacy and academic coach, content specialist, professional learning community leader, and Teach for America corps member advisor.
Jamie earned her bachelor's degree in political science and sociology from the University of Utah, and her master's of education degree in teaching from the University of Hawaii Manoa. Jamie's favorite teacher in school was Mrs. Nelson, her drama teacher in high school, who taught so much more than acting.