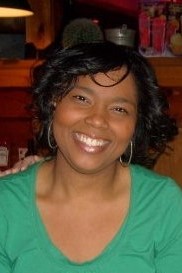 Dr. Elizabeth Patterson
Instructional Designer, English Language Arts
As an instructional designer in English language arts, Dr. Elizabeth Patterson plays a critical role developing CenterPoint's high-quality assessments and providing curriculum and professional learning services.
Elizabeth brings 11 years of education experience in the classroom and in curriculum development to her role at CenterPoint. Previously, she has served as an ELA editor at Curriculum Associates where she curated elementary curriculum. Prior to that, she was an English language learner (ELL) editor at Learning A-Z where she reviewed, revised, and edited elementary level ELL products including instructional videos, grammar lessons, skills-based assessments, and print products. She also spent five years in the classroom as a music and ELL teacher in Tennessee.
Elizabeth earned her bachelor's degree in Music Business from Belmont University, her masters in education from Bethel University, and her doctorate in education from Capella University. She also holds a teaching license for ELL education. Elizabeth's favorite teacher in school was her 10th grade AP European History teacher, Mr. Smith, whose appreciation for historical events ignited a love of history and education in her life.