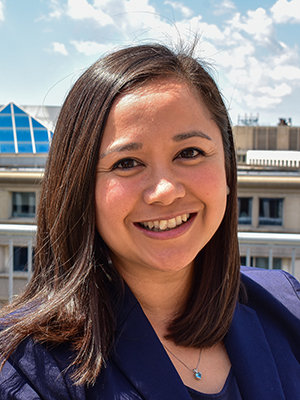 Katrina Santner
Senior Instructional Designer, Mathematics
Katrina Santner is a Senior Instructional Designer at CenterPoint, responsible for building quality mathematics resources for CenterPoint, including our professional learning webinars and courses as well as formative and diagnostic assessments.
Katrina began her career in the classroom, teaching high school mathematics as a corps member of Teach For America. She also served as a high school mathematics assessment consultant for The Achievement Network, and designed and implemented teacher training for Teach for the Philippines. Prior to joining CenterPoint, Katrina worked at Parcc Inc., as a senior associate of accessibility where she led the accessibility program for the PARCC assessments.
Katrina earned her master's degree in education and human development from The George Washington University, and her honors bachelor's degree in education and mathematics from Saint Louis University. Katrina's favorite teacher in school was Mr. Artner, her chemistry teacher. He helped his students make connections between topics and was the first person to inspire her to become a teacher. A native of the Chicago suburbs, Katrina lives in Arlington, VA.