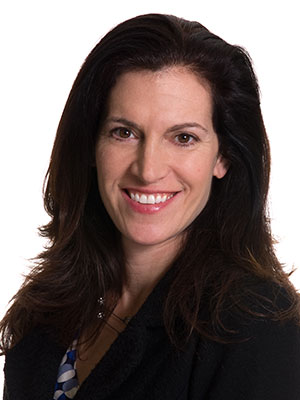 Laura Slover
Chief Executive Officer of CenterPoint
As Chief Executive Officer of CenterPoint, Laura leads the work of the consortium in developing next-generation Common Core-aligned assessments by working with educators and policymakers from each of PARCC's states in their ongoing efforts to bring the new computer-based tests to schools in the 2014-15 school year.
Prior to becoming CEO, she served as the senior vice president at Achieve, a bipartisan education reform organization, which served as the project manager for PARCC from 2010-2013. At Achieve, she was responsible for leading the work of the PARCC consortium. Since joining Achieve in 1998, she worked in various roles to support states in building systems of standards, assessments and accountability that help prepare students for success in college and careers. From 2009-10, Laura led Achieve's efforts to support the development of the Common Core State Standards.
Laura began her career in education as an English teacher and basketball coach at Battle Mountain High School in Vail, Colorado, and an English instructor at Colorado Mountain College. She also did stints as a volunteer ski-patroller and a NOLS instructor.
A native Washingtonian, Laura earned a bachelor's degree in English and American literature from Harvard; a master's in education curriculum and instruction from the University of Colorado at Boulder; and a master's in education policy from Georgetown. Laura was appointed to the District of Columbia School Board in 2007 and was subsequently elected twice to the State Board of Education. She lives in Washington, D.C., with her husband Bill and daughter Avery, who is a rising first-grader at a District of Columbia public school.