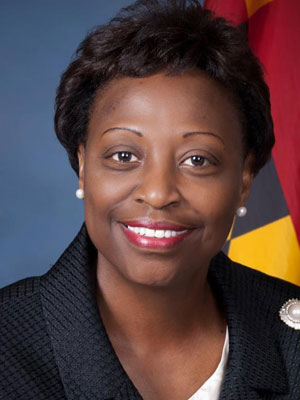 Lillian Lowery
Vice President of PreK-12 Policy, Research, and Practice, The Education Trust, and former Maryland State Superintendent of Schools
Dr. Lowery is Vice President of PreK-12 Policy, Research, and Practice at The Education Trust. Previously, she served as the Maryland State Superintendent of Schools. Under her leadership, Maryland consistently finished among the nation's top performing state school systems, according to Education Week's Quality Counts, the most comprehensive assessment of the state of American education.
Prior to her role with the Maryland State Department of Education, Dr. Lowery served as the secretary for education at the Delaware Department of Education. Before that, she was superintendent of the Christina School District in the State of Delaware. Dr. Lowery also spent 31 years as a classroom teacher, school principal and area administrator.
The National Association of State Boards of Education honored Dr. Lowery in 2015 as the "Policy Leader of the Year." The honor is awarded annually to a national or state policymaker in recognition of his or her contributions to education. Dr. Lowery has received many other awards, including the Second Mile Award from the University of Delaware, Wilmington, Delaware's Junior Achievement Award, City of Fairfax Mayor's Service Award, and Outstanding Service Award and Proclamation from the City of Fairfax School Board. Dr. Lowery has also served on several organizational boards including, Delaware State University, Boys and Girls Clubs of America, Inc., and the Carnegie Foundation for the Advancement of Teaching.
Dr. Lowery holds a doctorate in education and educational leadership and policy studies from Virginia Polytechnic Institute and State University, a master's degree in education curriculum and instruction from the University of North Carolina and a bachelor's degree in English and secondary education from North Carolina Central University. She also holds multiple educational licensures in several states, including among others middle and secondary school principal, K–12 gifted and talented.